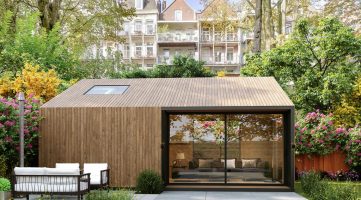 GARDEN HOUSES
Our garden houses have a wide variety of uses, with no limits on how you can transform your space. Anything from a garden office, to a home gym or a simple garden retreat.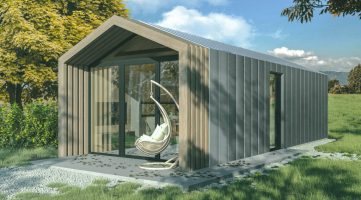 TINY HOUSES
Our tiny houses are entirely designed and built by us to match your needs, lifestyle and taste. Now you can customize your own tiny home, and drag it wherever you need.
Discover our full range of Tiny Houses, Garden Studios
and Design Services in one place.
As an exclusive distributor in the Zwin region, West and East Flanders and Zeeland, we supply tiny houses which are multifunctional and have many possible uses. You will benefit from a fully-fledged house that has a timber frame construction and is made with sustainable materials and insulation.
Our property expertise guarantees extra added value. We provide you with all of the necessary legal and technical information about where you are allowed to position your tiny house and the conditions that you need to meet. We have years of property experience which means we know very well where the best places can be! Therefore, we offer you a full service that goes far beyond just the sale.
WHAT ARE THE USES OF A TINY HOUSE?
The tiny houses from Drophouse Zeeland can be used in numerous ways. As space is becoming ever scarcer and these tiny houses are small and moveable, they give you more space and freedom.
Recreation: as a playhouse for your children or somewhere for you to relax.
Home office / practice area: to carry out your main job or side job in a professional space.
First-time buyers: the lower cost of purchase means that your first home can become a reality sooner.
Hobby space: an inspiring place where you can go to town with your hobbies.
Staff: a pleasant space where your staff can enjoy their lunch, relax or work.
Healthcare sector: for informal care, a tiny house offers a solution when you want to have someone nearby when you are at home.